The Wild West & Rawhide Attachments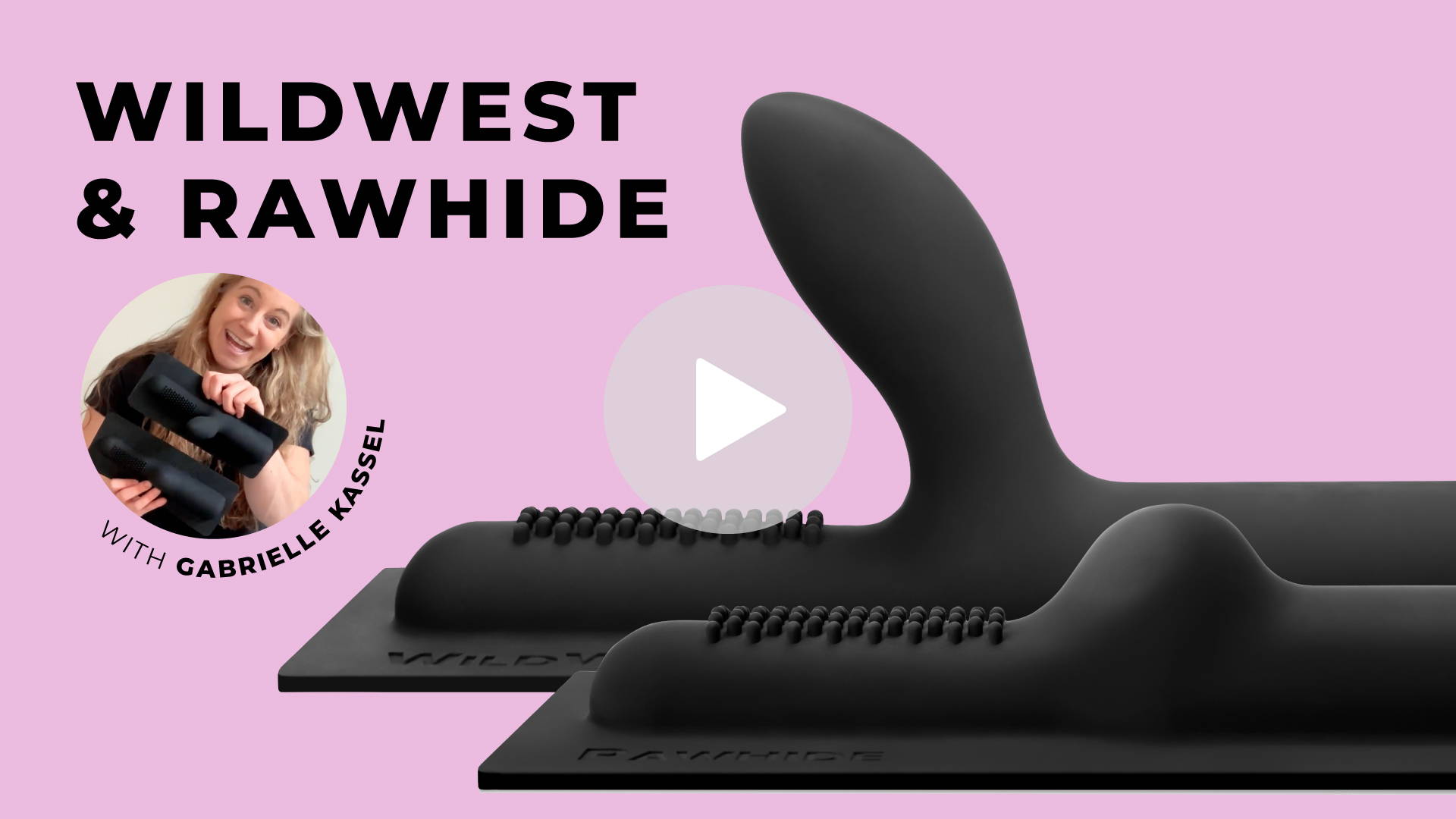 The Wild West Attachment
The Wild West silicone attachment is included in the base Cowgirl package and is your truly versatile partner for all things penetrative. With its ideal curve and bulbous head, you can wild out with the Wild West for anal or vaginal play. Pinpoint the P-Spot or A-Spot with the curved head and match with an upward pulsing pattern, or gallop to the G-Spot with a rotational setting sure to send you straight to a wet and wild ride. Partner up for double penetrative play by inserting the Wild West vaginally while bearing down on your Sex Machine for your partner to penetrate anally. The vibration of the machine will take both of you, truly, to the Wild West. 
Features:
Diverse Attachment for P-Spot or G-Spot stimulation
Penetrative Pleasure
Great for single or double penetrative play
Works well with Pattern 2
The Rawhide Attachment
The Rawhide silicone attachment is included in the base Cowgirl package and is perfect for those looking to delve into friction play. This attachment is ideal for those who want to keep things topical (in location, of course) but also want some added texture to stimulate the vulva or perianal area. Penis owners can even find simultaneous stimulation by allowing the bump of the Rawhide to rim their anus while massaging their taint and testicles with the bumpy textured shaft. You can even grab a partner and let them penetrate you in unison while riding the Rawhide attachment for an increased range of stimulations.
Features:
Simulates an actual ride
Topical Pleasure
Bumpy friction stimulation
Great for Partner Play
Works well with Pattern 5